We're past the threshold of normalising Donald Trump, he has been inaugurated, his name has appeared next to the words 'The President of the United States of America' too often to easily ignore and resistance grows by the day and with each decision his administration makes, so here are three reasons Donald Trump must be permitted a state visit to the United Kingdom.
3. The Great British Public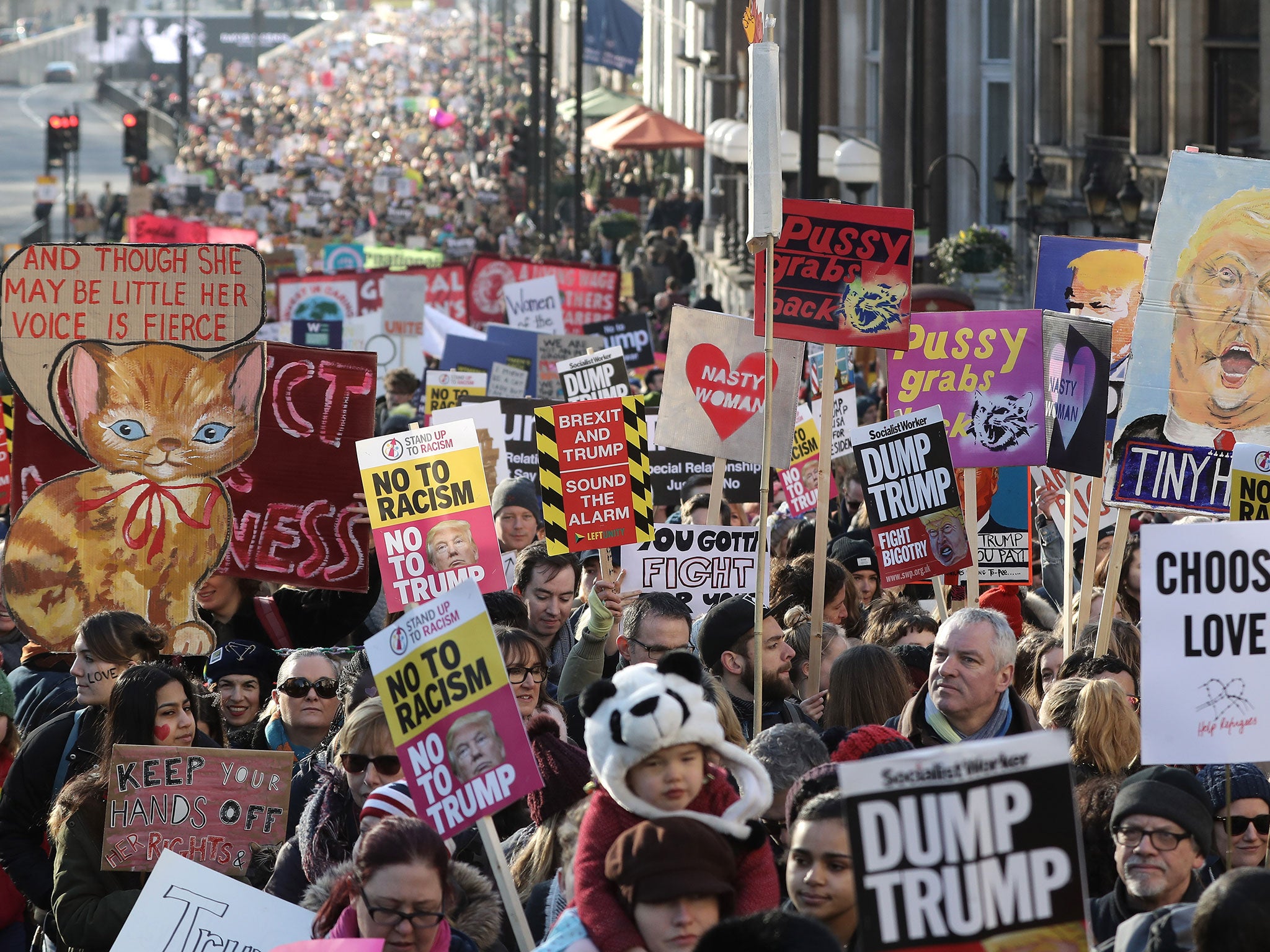 The Great British People deserve to see the man. Additionally, he deserves to see the Great British public.
At least 100 000 people attended the Women's March in he UK, going off the numbers reported in London by the organisers plus the numbers of the many marches in the rest of the UK. These people evidently have many things to say about Mr. Trump, and isn't that freedom of speech to be respected? Doesn't Theresa May, our Prime Minister who made such a great deal with Trump, deserve the adoration of those crowds?
In fact, it seems like entire cities could shut down in adoration of those two Colosses of the world stage. That would certainly prick up the ears of the metropolitan elite, and I'm sure businesses supportive of them wouldn't mind the chanting, surely in praise.
2. The Monarchy
The Monarchy is an institution supported by 75% of the population according to Ipsos MORI, with 17% supporting a Republic and 7% not sure or not particularly fussed. Mr. Trimp's visit could unite these two factions quite easily.
For Republicans (UK context, not US), it shows the Queen earning her keep and entertaining a foreign world leader as is her constitutional duty. For Monarchists, it is a chance for the Queen to show off the UK to an important ally and let him know what the nation thinks of him. Surely such tests are necessary for the Head of State?
In addition…
1. Prince Philip
By far and away the most important reason to invite Mr. Trump to Buckingham Palace, the Prince Consort of the UK is known for making off-colour remarks that have been known to offend people. I hope the same will not be true when he meets Mr. Trump of course, but one can so rarely tell.
I'm sure we'd all hate for some diplomatic fracas to occur over one of the Prince's trademark phrases: 'ghastly'.
People the world over should be thrilled to test Mr. Trump's diplomatic ability against the Royal Family, to test the sturdiness of May's diplomacy, and witness the reaction of the Great British Public to the businessman.